---
About The Adams-Carter Law Firm
We pride ourselves in our commitment to taking our clients and their situations personally. We provide compassionate, creative and personalized legal representation every time and for every client, no matter how complex their needs.
Mediation
Certified as a Mediator for both civil and family law disputes by the Georgia Office of Dispute Resolution. Mediation has many advantages as a method of resolving disputes. Mediation can save the parties money by reducing or possibly even eliminating attorney's fees; it can help reduce stress which is a by product of the litigation process.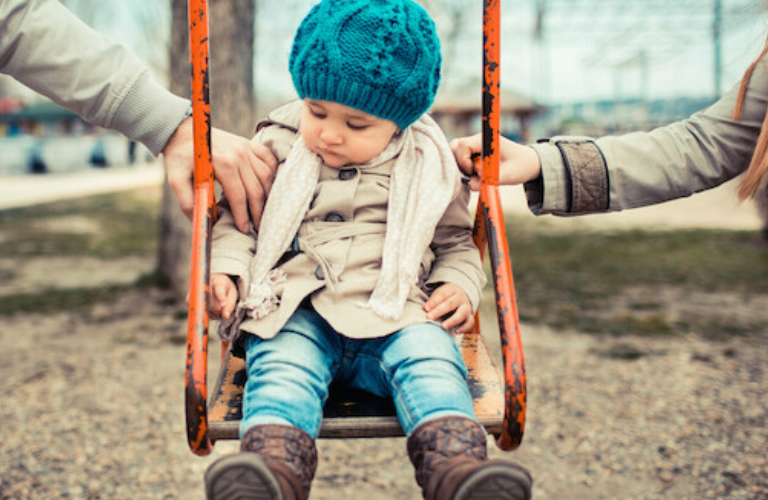 Child Support & Custody
The obligation to support and care for children is mandatory for all parents, and doesn't disappear in the event of a parental separation. In matters involving the well-being of your children, you need representation that can help you pursue the fairest deal possible.
Prenuptial Agreements
The reality is that many marriages end in divorce, and of those that don't, 100% end in death. In either case, there are assets to be distributed. While it is unromantic to discuss a prenuptial agreement, it can save a lot of heartache and money when it comes time to distribute those assets.
Wills & Probate
Understanding the intersecting components of wills, estates and your family is paramount. Proper estate planning is essential for everyone, and there are many wills and probate services that can help you, no matter what your situation.
Divorce
Divorce is a deeply personal, life-changing event. If you are filing for divorce, or if you are just considering the possibility, you need an experienced divorce settlement lawyer to help you through the process.
---
A Range of Unique Benefits
Our size, experience and location is what allows our Law offices to extend many unique benefits to our clients. We provide the same services as many larger firms do throughout the area, but we can make them more personal, more effective and more compassionate.
Experience
With over 30 years of experience and exceptionally high standards we are able to offer the best possible service in what can be difficult circumstances for clients.
Personalized Service
Our clients are never treated like 'just a number.' Clients are assigned an experienced attorney and it is that person who handles every aspect of their case, never an inexperienced associate and cases are not switched from associate to associate.
Focused Practice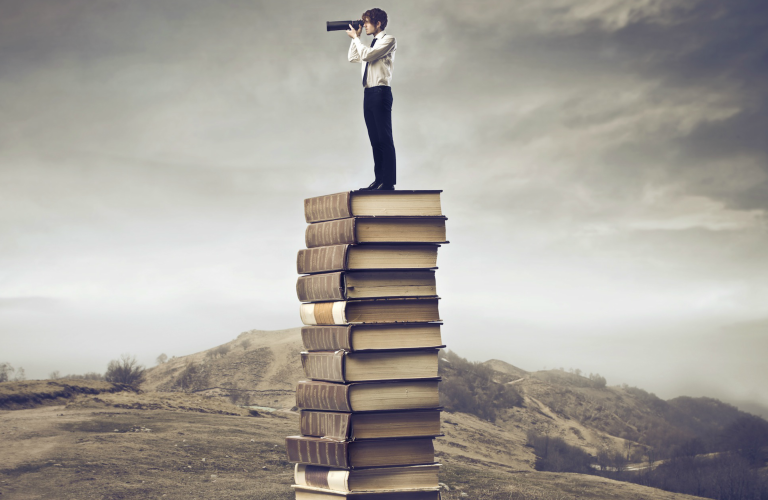 We keep in close contact with all the courts we work with, and we continuously keep up to date with developments in the law.
---
Meet Katherine Adams-Carter
---
With over 25 years in the legal profession, attorney L. Katherine Adams-Carter understands the law and values the importance of family. She understands the effects that a family law issue can have on your life, and she does not proceed with any family law action lightly.

An Atlanta native, Adams-Carter began her career in the insurance industry before deciding to go to law school. After graduation from the Walter F. Scott School of Law at Mercer University Ms. Adams-Carter worked for a larger law firm before founding her own practice in 1993 to focus on her specific interests and expertise in family law and probate issues.

Ms. Adams-Carter is an active and respected member of the Atlanta, Sandy Springs and DeKalb Bar Associations, in which she has held a number of senior positions. She is also a member of the Georgia Association of Women Lawyers and the DeKalb Volunteer Lawyers Association while also being actively involved in many more community organizations in leadership roles.
---
Testimonials
To Whom it may Concern: For eighteen years, Katherine Adams Carter has been my lawyer and friend. When I owned my company, she was my firm's attorney as well. She has always done an amazing job for me, for my family and for my company. We have been through a few law suits and she won them all. She has done my entire family's wills and all necessary documents that go with them. I have referred her to many friends and families. Everyone has always come to the same conclusion. She is a brilliant attorney with an engaging personality. That is a rare combination. One of my favorite things about Kathy is that she never quits trying to make a compromise in her dealing with the other side. She is definitely the voice of reason. That is why her cases rarely go to litigation. She does not waste time driving the hours up on her clients. I could speak volumes about Kathy, but if you are looking for an intelligent and savvy attorney with a positive outlook and a great personality, she is for you. I highly recommend my lawyer and friend Katherine Adams Carter.

I would like to recommend Kathy Adams Carter as an attorney to anyone interested in legal services. Kathy is a strong and effective lawyer who can support you in the most difficult legal challenges. I am glad to put my trust in Kathy and would encourage anyone needing legal assistance to talk to her before selecting an attorney. Kathy represented me in a very challenging legal conflict. The other party retained an experienced attorney and started proceedings in a menacing confident manner. After many months, they lost and learned Kathy has the knowledge and skills to stand behind her clients and win. Not only does Kathy have tremendous legal skill, she also is a real, supportive, honest person. Kathy went beyond just being my attorney to being someone who cared about me being treated fairly. She took extra time to explain the legal process to me as well as risks and opportunities as we moved forward. The most important thing I can say for others who are looking for legal help is Kathy cares about her clients, is easy to work with, and in my opinion, has the skills to battle through any legal issue or opposing legal team. She is someone you can count on - professionally and personally.

Katherine has been a wonderful lawyer and a very caring person. She has taken care of many things for me and my husband.

I had given physical custody & agreed to support to get my Legitimation processed without opposition. Subsequently the SHTF & Kathy Adams-Carter represented me in a modification & really messy custody case that stretched out nearly 2 years from the point that DFACS gave me physical custody of my child. Kathy was a great advocate; more importantly, she was tough minded. Tough enough to keep me focused on a strategy that ultimately got me primary custody, only supervised visitation and living out of state.

Kathy helped me with a child support arrearage matter against my ex-husband. She helped me collect what was due and owing. Kathy is very caring and works hard for her clients. She is always professional in her dealings with clients and opposing counsel. I highly recommend Kathy for any legal representation needs.

I used Kathy 4 years ago and she was wonderful. My dad was an attorney and I grew up listening on on divorce cases and know how 'south' they can go. Kathy is genuine in her empathy, pointed in her plan/approach and extremely resolute/driven in getting her client's goals achieved--without any unnecessary hours or drama. I've proudly recommended her to many others, all which report a similarly positive experience.

Kathy Adams is very thorough. She followed through with everything that she said shw was going to do and then some. My experience with her was that she is very professional and easy to work with. Shi is also a very fair person. She did a great job on my case and I would recommend her to anyone I know. Thany you Kathy for being fair with me and getting results in a timely manor.

Katherine Adams-Carter is the sort of lawyer you're happy to come across. Insightful, creative, empathetic and totally professional. I'd use her again in a heartbeat. I'm a very happy client.

I met with Kathy last year about my divorce and she took on my case. It ended up being a very nasty custody battle that required a lot of back and forth. Kathy was very thorough and professional. She walked me through every step and was patient when we had to go over stuff. I honestly could not ask for a better lawyer. She was truly on top of things and empathetic at the same time. She also worked with me on my payments.

I've never had a lawyer before and I was so happy to have met Kathy (and her assistant Judi). I'd heard so many bad things about lawyers that I really didn't know what to expect. She was wonderful. Anyone who says you don't need a lawyer on your side is foolish, they are there for your best interest, even if you're not sure what it might be exactly. I can't recommend her enough, she was caring, professional and experienced, everything you need to tackle life challenges.
---
Client-Centered Approach
Our goal is to reduce the stress associated with your legal situation by explaining every step of the process and taking the time to answer your questions. We will listen to you, answer your questions, and give you clear explanations of what your options are step by step.
Outstanding Reputation
We have built a successful firm in large part based on client referrals. There is no better way to measure the quality of a legal firm than by asking former clients about the experiences they have had. At the Adams - Carter Law Firm, we have built an excellent reputation in the community and work diligently to be worthy of that reputation every day.
PEER RECOGNIZED EXCELLENCE
Attorney Adams-Carter is listed in Martindale-Hubble's Bar Register of Preeminent Lawyers with an AV rating, the highest available for legal ability and ethical standards.
---
LOCAL KNOWLEDGE
Knowledge and familiarity with local court systems is a must. The Adams-Carter Law Firm has been active in the areas served for over 30 years and all associates are intimately acquainted with it.
---
FAIR PRICING
At the Adams - Carter Law Firm, we believe in providing high quality services at a reasonable price, always and without exception.
Contact Us
---
Have a question? Need confidential assistance?

Call us today at 770-351-0830 to schedule a consultation.
---
---
The use of the Internet or this form for communication with the firm or any individual member of the firm does not establish an attorney-client relationship. Confidential or time-sensitive information should not be sent through this form.
Adams-Carter Law Firm
1872 B Independence Square, Atlanta, Ga. 30338